Having a misunderstanding about procrastination can easily create a lot of conflict and stress in parenting, especially in the day-to-day challenge of homeschooling. Identifying the issue and making a specially kind of LIST can help change everything for the better.
Video Transcription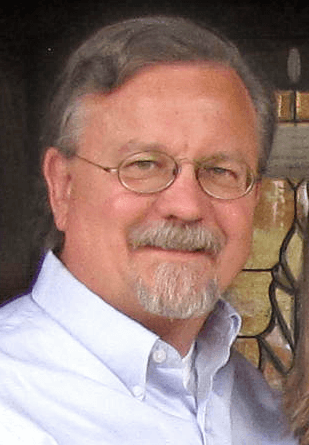 ​
Is the procrastination myth hurting your child? Well, I know we're all concerned about things hurting our child but you may not even be aware that procrastination is really a myth and what I mean by that is there's no such thing. Now, wait a minute, I know you can look it up in the dictionary and it says putting off something that you want to do or something like that; how it needs to be done. Well, everything could be considered procrastination that way whatever you're not doing right now you're watching this video and you're not doing something else. Is that procrastination or is that a great use of your time?
I've got a son right now who is a sophomore in college and he wants to get married someday. Is he procrastinating marriage? And the answer is no.
He doesn't want to get married. And you know, the funny thing about procrastination is that the problem is not putting off. The problem is motivation.
You don't want to. Your child doesn't want to. Let me tell you if you don't mind me sharing this, I am still to this day, as a grown fellow, rumored and understood in my family among the remaining siblings that I'm… I'm the king of procrastination. I have all the kids growing up that never was doing what supposed to be doing. I was the procrastinator in the family. And yet as it turned out I've still been able and god's kindness to get a lot done. Including successfully with my wife homeschooling five kids to college. I've got an earned doctorate and master's degree and undergraduate degree. I spent sometime in law school of written. Eight or nine books. It's tough, as a procrastinator. See, we're all procrastinators, that's why it's a myth. We are all engaged in doing things we want to do and don't want to do. That's my story once I figured it out. I could stop being weird and guilty and inducing guilt and shame and problems on the kids.
So look, just be honest. What is it that you want? You want to do the things you wanna do. What is it that your child wants? He or she wants to do the things she wants to do.
That would not be a problem. As long as long the both of you wanted the exact things. And that's why it hurts. There's pain that comes from that. There is a conflict that comes from it and there's a loss of energy. The amount of time you spend trying to get yourself to do something you don't want to do. The amount of energy you try to spend getting a child to do something he or she doesn't want to do is exhausting. That's what you want. You want everybody to be doing what they want to do and what they want to do to be the right thing. So, the solution seems to be really obvious to me and it's not to give up. It's not to say they should learn math if they don't want to or they shouldn't go to their youth group if they don't want to or they shouldn't be involved in physical activity if they don't want to and they shouldn't eat whatever they want to. I'm not saying that at all. I'm saying this, what you want to do is come up with more reasons why. For yourself, if you have something you really want to do in your fine hesitation. Spend some time on thinking through reasons why.
There's more to it than that. But there's so much leverage just there. Make a list of reasons why you want to do something. Don't do your taxes? Why don't you sit down and make a list of all the reasons you want to have your taxes completed and what it would mean positive to you. Your child doesn't want to learn his math tables? Why don't you work on thinking through all the reasons, it's going to be great to do that. And some of them may have to do with his or her own time. And how once they learn them, they get to do something else. This is where some basic parental common sense come into play. Many times we give our children reasons to do things in the way of reward and consequences. Sometimes, they just need to know what we want but that's the key.
Recognize it's a myth is just about one two's and then do the thing. Sit down and work out some clear reasons why you or they should want to do it. And you'll see things change.
Off to learn,
Fred Ray Lybrand