Nick Saban a perfectionist? Maybe, maybe not. Jody & I met while were were attending the University of Alabama and saw the Tide win two national championships back then.
Saban wins partly because he has standards that he holds his players to. If standards are high enough, then perfection is the end game. Now, I say all of this to tell you that if you have standards yourself that flirt with perfection, then you are probably making your self/spouse/kids/employees miserable.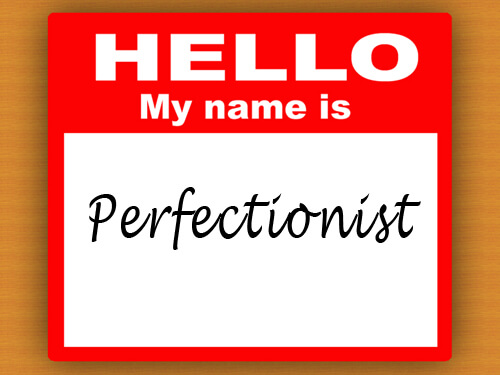 There are three simple reasons perfection isn't worth it:
1. SEEKING PERFECTION GUARANTEES DISCOURAGEMENT
Think about it. Perfection means you must compare where you are currently to where you can likely never get in this lifetime. It's like trying to catch the horizon (good luck with that). When you compare your results with perfection you lose perspective. When you compare your results with the past you gain perspective. Back in the late 70's there appeared a pop button 'PBPGINFWMY' which stood for, "Please be patient; God is not finished with me yet." If you aren't there and there is basically unachievable, then bummer.
2. SEEKING PERFECTION IS A TIME VAMPIRE
In the 1600s Bishop Joseph Hall noted that "Perfection is the child of Time." That's really the best shot we have…enough time with enough tweaking and maybe, just maybe, it can be perfect. As Sweet Brown put it, "Ain't nobody got time for that."
3. SEEKING PERFECTION DOESN'T MATTER ENOUGH TO MATTER AT ALL
98% is plenty good for almost everything (and the other 2% just ain't worth it). Think about college— a 98 and a 100 are both still an A(+). Is the energy required for that extra 2% worth it? Rarely.
​
I'm not saying we shouldn't have standards, nor am I saying we shouldn't strive to do our best (whatever that is?). Instead, I'm suggesting that on the extreme of having perfection as a standard simply doesn't produce much practical good in any endeavor.
​
In our writing training we encourage students to work from OK to GET HELP to MAKE IT GREAT. In this way people can get started. Frankly, you can't start with perfect. I'm also pretty sure you can't end there either!
I'd love your thoughts!​
Off to learn,Fred Ray Lybrand
​
P.S. If you want the shortcut to ending perfectionism and the other mistaken ways we think about how to 'do' life…check out our course on MASTERING EMOTIONS